The Precision Medicine newsletter is designed to be brief, linking to one main story and providing succint updates on key projects and milestones. It is anticipated to go out 3-4 times a year. If at a later point you decide you no longer wish to receive the newsletter, each issue includes an easy-to-unsubscribe link.

---
In the second issue, Kate Rankin, Riley Bove and Stephan Sanders discuss BRIDGE, bringing precision medicine into the clinic.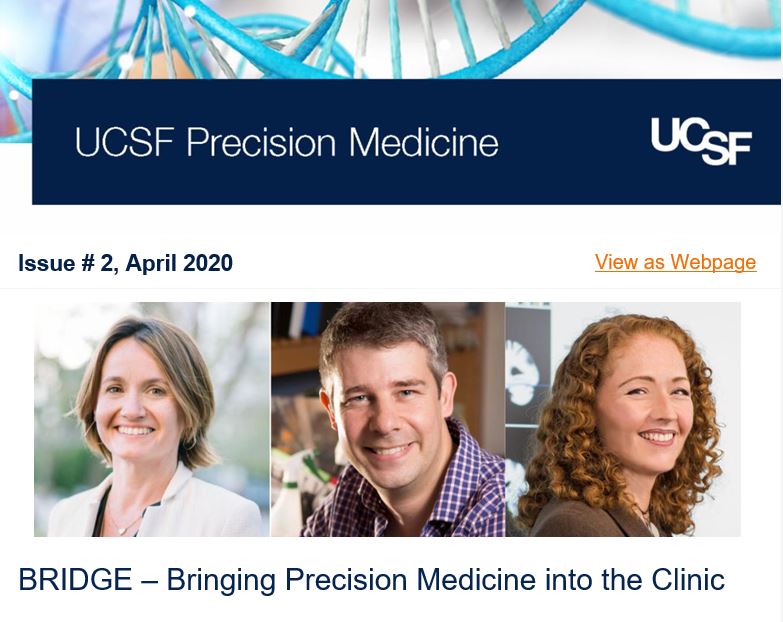 ---
​In the first issue, Keith Yamamoto outlines what has been accomplished in precision medicine at UCSF and why our institution is considered a leader in the field.