The Precision Medicine newsletter is designed to be brief, linking to one main story and providing succint updates on key projects and milestones. It is anticipated to go out 3-4 times a year. If at a later point you decide you no longer wish to receive the newsletter, each issue includes an easy-to-unsubscribe link.

---
Topics include: Dentistry Precision Health, Drug Testing on your Genetics, Embedding Equity in Innovation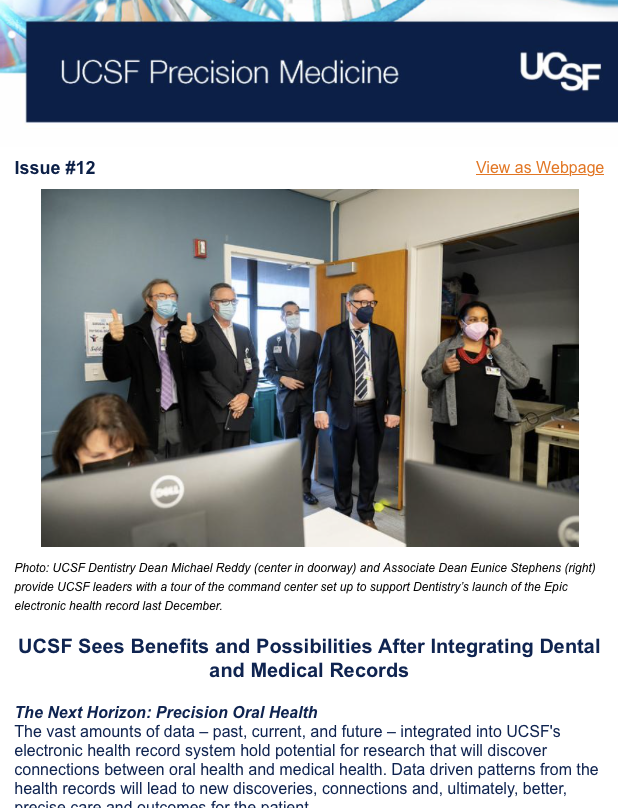 In this 11th issue, we get a report back on the 2023 PMWC conference highlighting expanded tracks in Real World Evidence/Data and public-private partnerships, honors, latest work in Science Policy and Strategy.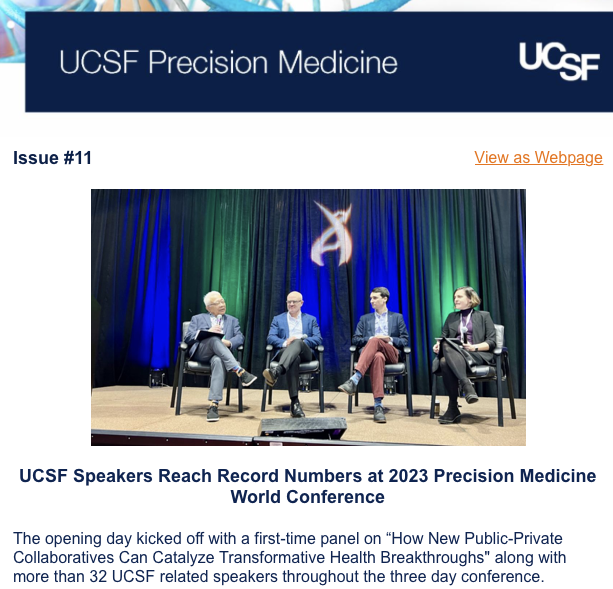 In the 10th issue, we get a deep look at UCSF's Research Development Office (RDO) in a Q & A with Gretchen Kiser, PhD, executive director. Wrap up of UCSF DC visits with Congresswoman Pelosi, Senator Feinstein and other political leaders.



 
In the 9th issue, we get a report back from PMWC 2022 back in-person, and Science Policy and Strategy updates.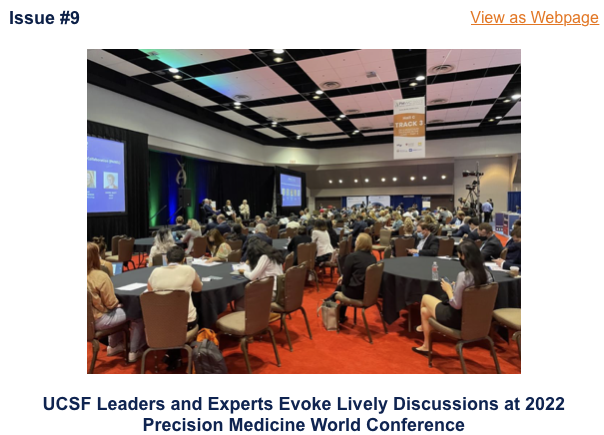 In the 8th issue, Keith Yamamoto discusses building the brains of precison medicine.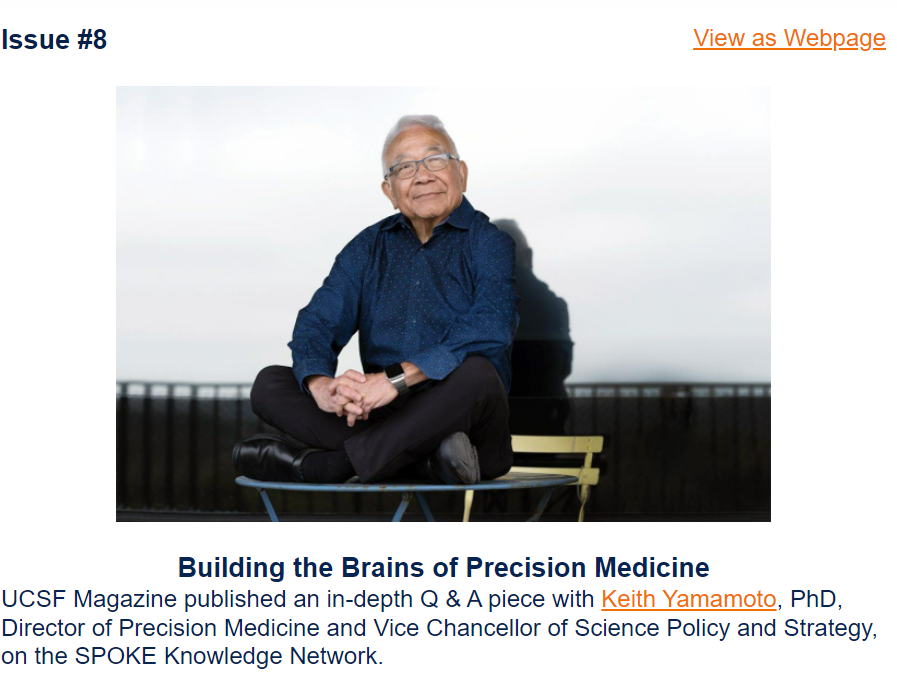 In the 7th issue, we discuss race and racism in precision medicine. 
In the 6th issue, we highlight our numerous partnerships that help deliver precision science, care, and education to the community.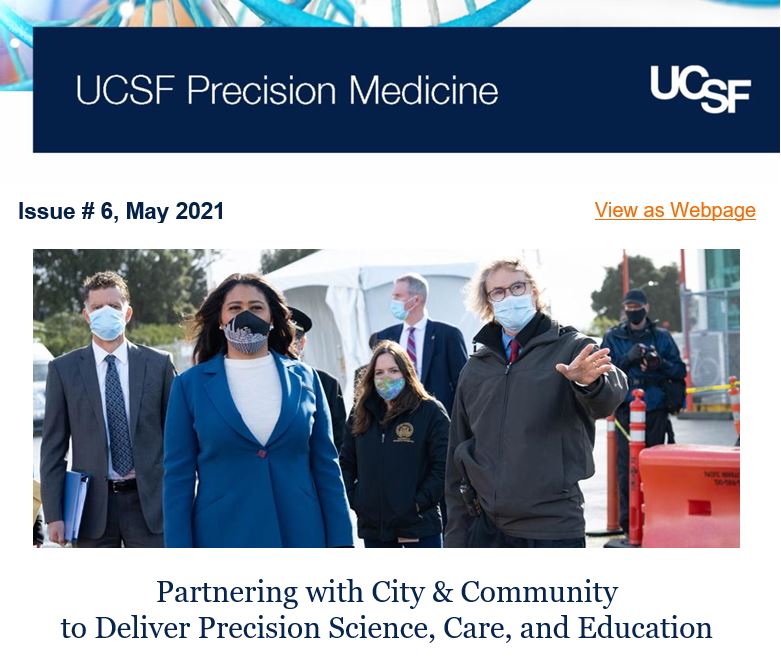 In the 5th issue, we discuss the January 2021 PMWC meeting, which focused on COVID-19 and its impact on science and the healthcare enterprise.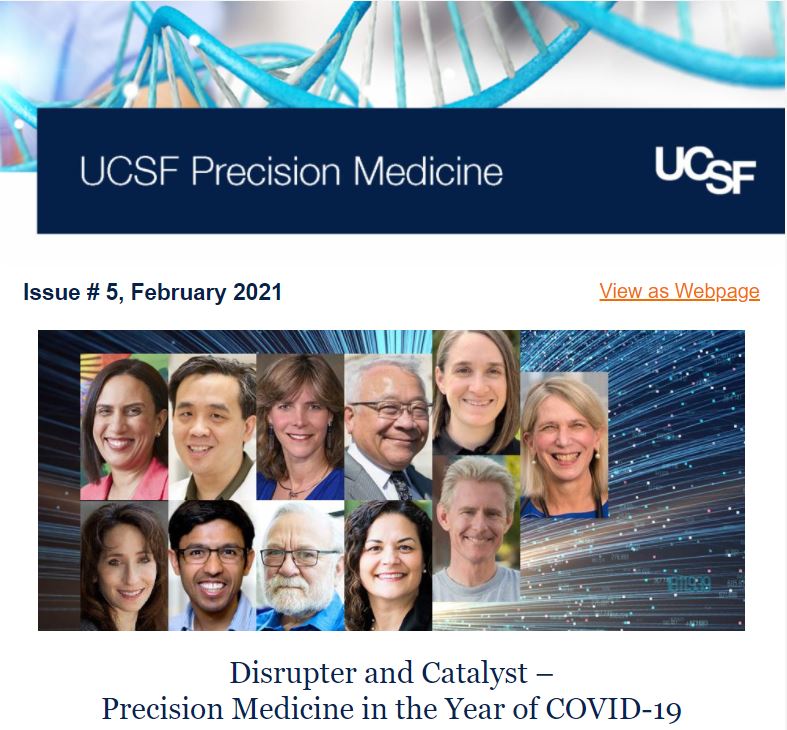 In the 4th issue, we speak with Keith Yamamoto, Natalie Alpert and UCSF students about UCSF's role in shaping science policy in Washington DC.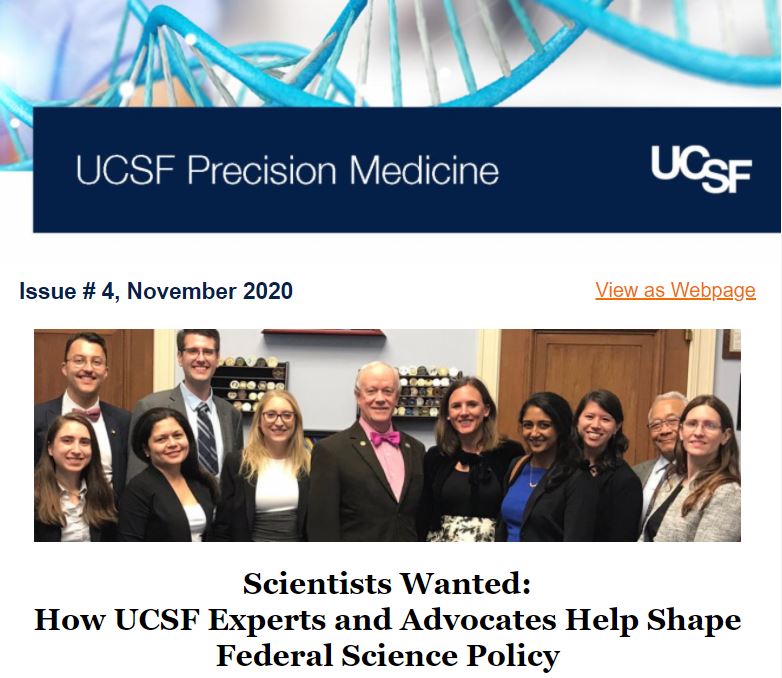 In the third issue, we talk with Kirsten Bibbins-Domingo, Joe DeRisi, and Diane Havlir, and learn about how they are joining forces with community groups to address health disparities that have been worsened by COVID-19.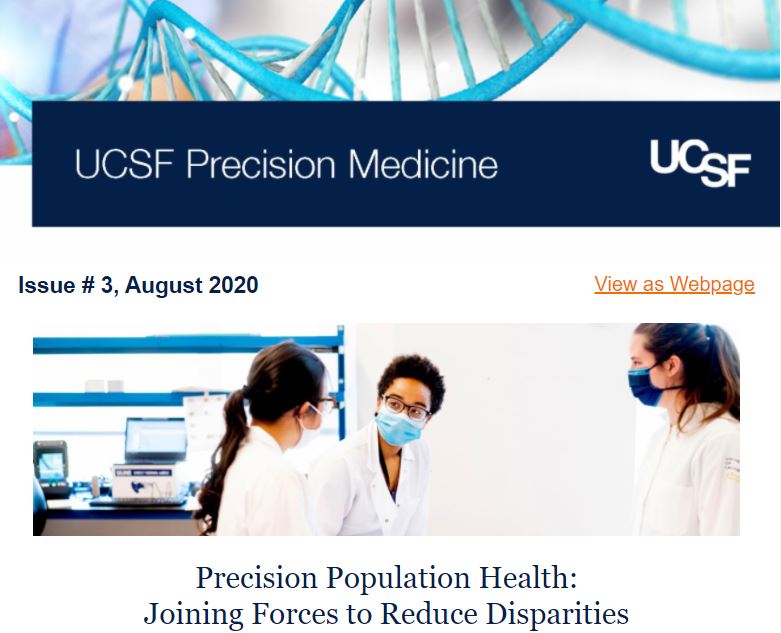 ---
In the second issue, Kate Rankin, Riley Bove and Stephan Sanders discuss BRIDGE, bringing precision medicine into the clinic.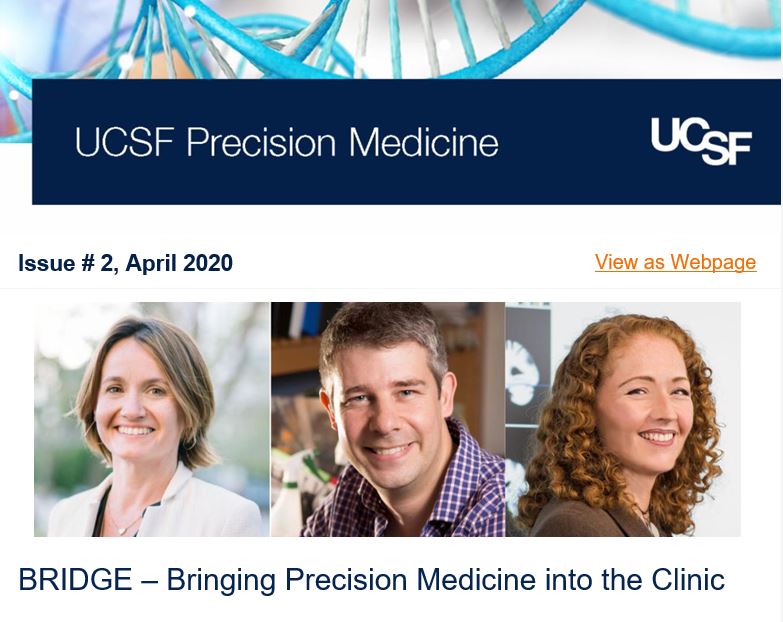 ---
​In the first issue, Keith Yamamoto outlines what has been accomplished in precision medicine at UCSF and why our institution is considered a leader in the field.